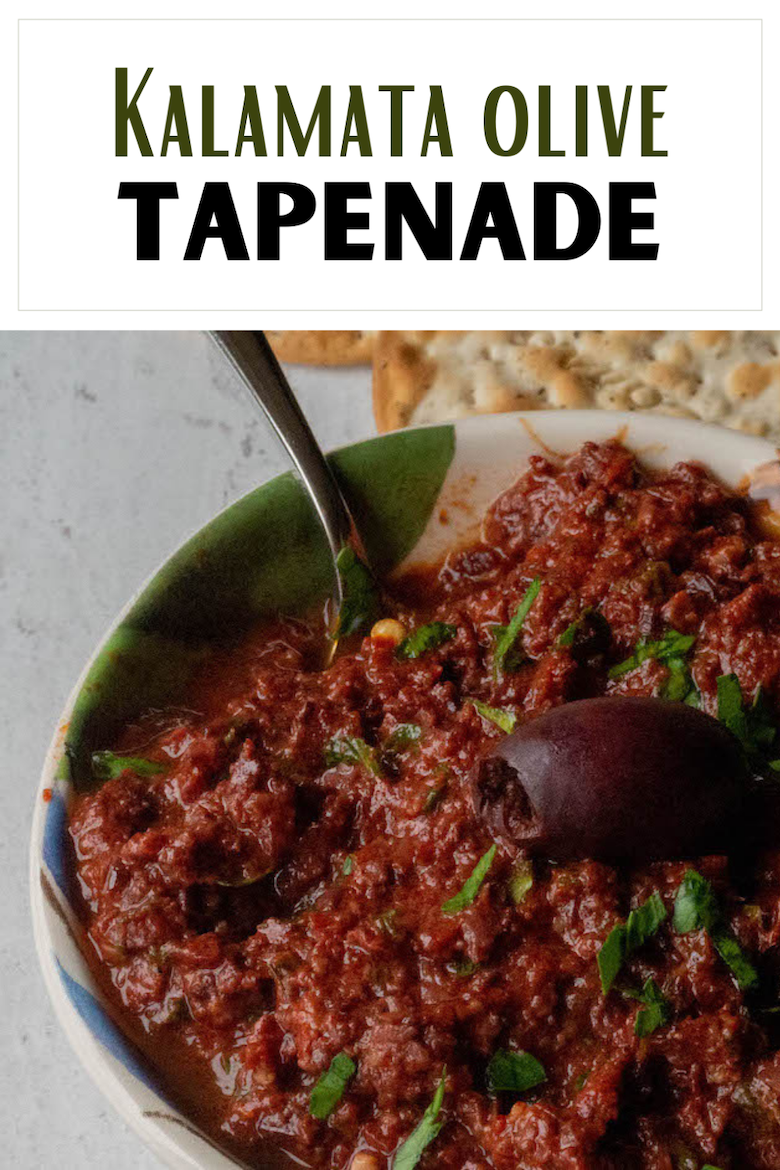 I'm not sure about you, but I'm exhausted from all the cooking over the holidays. I'm very ready for something easy and satisfying. Which is what makes our Kalamata Olive Tapenade so perfect this time of year!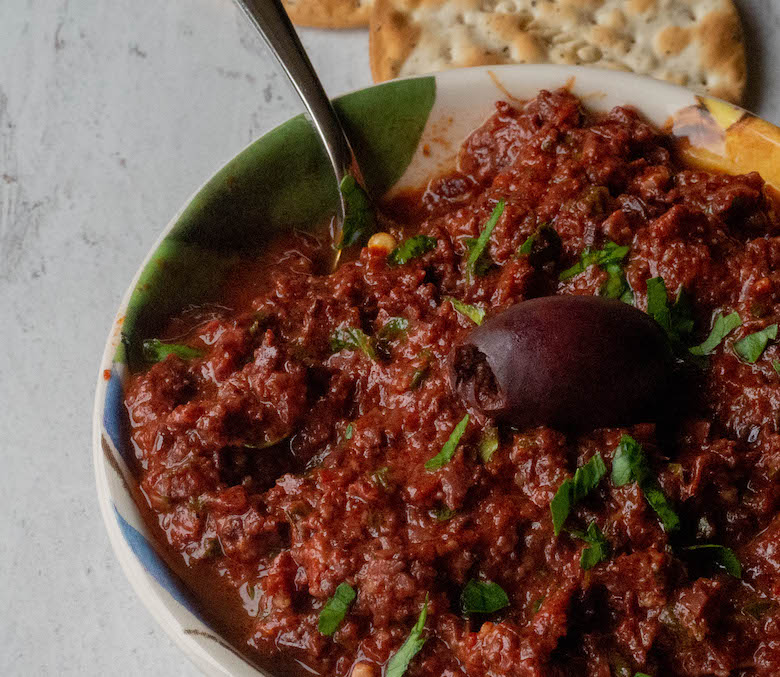 January is usually a time when there is a lot of football watching in our house and I like preparing appetizers that come together quickly. This Kalamata Olive Tapenade is just that! It comes together in 5 minutes. I love how the roasted red bell pepper compliments the Kalamata olives and the color combination of the ingredients is so pretty.
Serve the Kalamata Olive Tapenade with crackers or with home made crostini (also very simple to make!).
Kali Orexi!
Kalamata Olive Tapenade
Ingredients
4

oz

Kalamata olives

pitted

4

oz

roasted red bell peppers

1/4

cup

Italian parsley

1

tbsp

extra virgin olive oil

1

small garlic clove

1/8

tsp

red pepper flakes

optional

french bread baguette

2

tbsp

olive oil for baguette slices

1

tbsp

finely chopped garlic for baguette slices
Instructions
Add all ingredients to a mini food processor. Turn on chop option for 30-40 seconds.

Place Kalamata olive tapenade in a small bowl and serve with crackers or freshly made crostini.
Crostini
Slice 24 1/2 inch slices from the baguette and place on a foil lined sheet pan. Drizzle a small amount of olive oil over each slice of bread. Spread a very small amount of finely minced fresh garlic on each slice of bread. Place in a 375 degree F oven for 7-10 minutes or until golden brown.